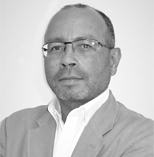 Adio Amusa - Principal Director
Adio has over 26 years of construction experience working with large, successful organisations on a diverse range of projects.
My professional approach to project programming is underpinned by the belief that in order to develop a clear project plan, you must firstly understand the tasks that are being planned.  Thereafter, it is important to focus on bringing a logical process to the evaluation of project constraints and sequences, together with a practical understanding of the construction process and attention to detail.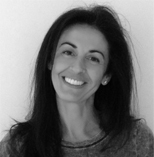 Clarisse Bladon - Executive Assistant
Clarisse has been involved in the Construction Industry for 20 years. Initially a site secretary, she progressed to the position of the PA for the Pre-construction Director of multi national Construction Consultancy company and some years down the line PA, to the Commercial Director.
Clarisse has brought her solid organisational skills to AIA, holding an all-encompassing role where she is responsible for dealing with anything from event management, accounts, health and safety, employment policies and procedures to managing the Directors schedules.